Matthew Godson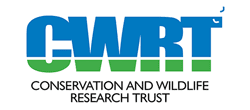 The Conservation and Wildlife Research Trust is passionate about protecting Australia's wildlife and natural surroundings. The Trust was set up in 2010 and raises money via its Public Fund to develop and support environmental projects.
One of the projects that the CWRT has invested in is the eastern barred bandicoot recovery program at Phillip Island Nature Parks. Another key funding initiative is the Trust's student grants program. This provides an opportunity for university students to access research funding. Such studies hope to ultimately improve the understanding of wildlife and their habitats.
The CWRT Grants Program currently provides scholarships up to $5000 to honours or postgraduate students engaged in environmental sciences, wildlife sciences and management, and zoology projects at Australian universities. In the CWRT case, grants are on offer for research projects that delve into methods of correcting or reversing negative impacts of native and exotic species of wildlife, addressing or altering decline in habitat, and other applied wildlife conservation research in Australia. Grants may be used for the purchase of equipment and consumable items, travel expenses related to field research, and attending a conference at which a student is presenting their work.
Interested parties are invited to complete an application. Successful applicants will be informed once the assessment of their application is complete. Now that the CWRT has an online presence, people who care for the environment can spread the word to any of their friends who want to financially support or engage in research that would qualify them for some assistance.
For more information about the Conservation and Wildlife Research Trust, please visit cwrt.org.au